Shopping Basket
Your Basket is Empty
There was an error with PayPal
Click here to try again
Thank you for your business!
You should be receiving an order confirmation from Paypal shortly.
Exit Shopping Cart
Specializing in Eliminating Fears & Phobias or Old Trauma
| | |
| --- | --- |
| Posted on 6 December, 2019 at 19:14 | |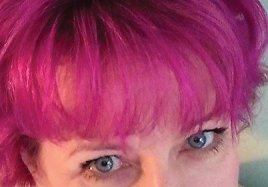 I must admit, I do enjoy working with medical or dental cases. Earlier this year, a mom brought her eight-year old son to see me after her doctors and surgeons told her there was nothing they could do. Again, my favourite thing to hear.
Young KM has something 
http://dbpedia.org/page/Visual_looming_syndrome
 describes as "Visual looming syndrome is a problem with visual perception that causes people to inaccurately think that a stationary object is moving towards them, and might poke their eyes."
This condition was first noticed in KM when he was only 18 months old. KM spent a lot of his time cupping his hand(s) over his eyes for protection. Upon disclosure, as his hypnotherapist, I learned that he does this more when stressed or has expectations of doing things like chores, school, dinner, going places etc. I collected data on this, as well as on what things he likes to do, what makes him feel, happy or proud and on the first day we just talked about some ideas.
I told KM that when I was a kid I used to pretend, from a distance, to squish people's heads with my finger and thumb. He thought that was fun and did it to his mom's head. It turns out that the rim of her glasses has the "flying toward his eyes" sensation and this helped.
When asked, he said the corner of my desk was doing it. We imagined throwing rubber on it to soften the corner. We talked about a lot of things and used various visualizations to soften them. These antagonists included the heating vent in the ceiling, pens, pencils, sometimes paper edges, furniture, cutlery, the edge of drinking glasses, all kinds of things in school including letters like the letter "T" on a page that sometimes seems sharp and moving toward his eyes.
KM is wonderfully imaginative and articulate. Even though he is good at schoolwork, he didn't like school because so many things appeared dangerous. He had previously had surgeries to his eyes as an infant and doesn't like hospitals or needles but says he is not afraid.
On our second visit, through his request, we did a hypnotherapy session where he imagined finding a chicken (favourite animal) who was afraid of sharp edges and corners. He imagined performing a surgery on her with knowing just what to do to fix and heal her quickly. That next week KM won four spelling tests in school and his teacher told his mom that she sees big improvement in his work. Mom also noted that she noticed significantly less protective hand gestures from her son, during the week.
In our third appointment, the boy requested to fly an airplane and throw everything into hot lava. The writer did a relaxation induction and a deepener of going into the plane and feeling the vibration of taxiing down the runway. KM was then guided to use a cart to collect all the objects, furniture, fears, visualizations, and feelings of not being safe, and bring them onto the plane. He then flew the plane to look for volcanoes. He found none at the North Pole or at a desert in Africa but then flew near Hawaii and found an island with three Volcanoes. He put the plane on autopilot and tossed out, into hot bubbling lava, all that he does not want in his life anymore.
Afterwards, he said that it was all gone. There was not one sharp edge or corner out of alignment. He played with Lego while I discussed things with his mom, should she see any signs of cupping over the eyes. He has tools to use to make it go away and if necessary, they can come back again.
UPDATE: After 6 months, the boy's mom reports that at times he still struggles with it, though a lot less than before and is able to control it a lot better now. Fortunately, she had the wisdom to bring him in for hypnotherapy, to make his life, easier.
Categories: Blog
/